Renowned nautical lifestyle brand CODE-ZERO is thrilled to announce the launch of its latest product, the Sweat Shorts, designed to provide unmatched comfort and style for individuals with active and leisurely pursuits.
Crafted from premium soft cotton jersey, the Sweat Shorts from CODE-ZERO are the epitome of luxury and relaxation. The fabric feels gentle against the skin, ensuring a soothing and comfortable experience every time they are worn. These elastic shorts offer a secure and comfortable fit without compromising on freedom of movement, making them the ideal choice for workouts, casual strolls, or just lounging at home.
One of the standout features of the Sweat Shorts is the presence of convenient pockets on the left and right sides, providing ample space for carrying essentials. Whether it's your keys and wallet while heading to the supermarket or your phone during a gym session, these pockets ensure your valuables are safe and easily accessible.
Moreover, the functional drawstring waistband of the shorts allows wearers to tailor the fit to their personal preference. Whether you prefer a loose and relaxed fit or a snug, secure fit, the Sweat Shorts can be easily adjusted to meet your comfort needs.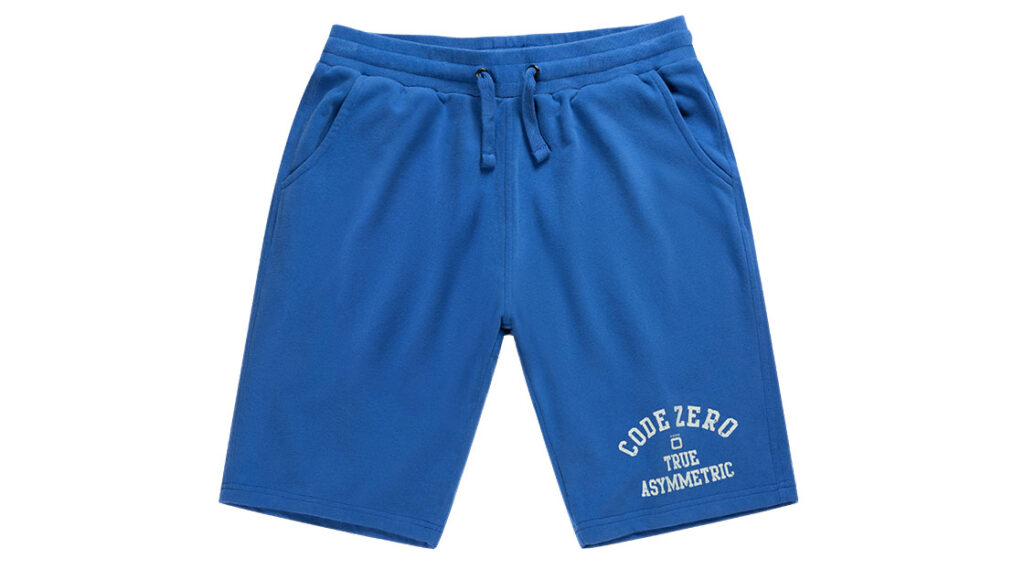 The wide hem of the shorts adds to their casual and relaxed look, making them a timeless and versatile addition to any wardrobe. The cut is designed to flatter all body types while exuding a touch of sporty style, making them a go-to choice for fashion-conscious individuals.
"We are thrilled to introduce our Sweat Shorts to the world," said Marc Blees, founder of CODE-ZERO. "We believe that comfort should never be compromised for style, and our Sweat Shorts strike the perfect balance between the two. They are suitable for various activities, offering a 40 cm leg length for size L, which provides both coverage and unrestricted movement."
The Sweat Shorts by CODE-ZERO are not only suitable for training and workouts but also serve as stylish leisurewear for everyday use. Their premium cotton jersey material ensures they will stand the test of time, maintaining their comfort and appearance throughout numerous wears and washes.
CODE-ZERO's Sweat Shorts are now available for purchase on their official online store and in select retail stores. Embrace the ultimate comfort and style with these new Sweat Shorts and elevate your active and leisure lifestyle.